For years, platform lifts have been an essential technology for individuals who are disabled and individuals with limited mobility. As a simple, yet extremely useful piece of technology, platform lifts can be installed in homes and commercial buildings, eliminating architectural barriers and improving overall accessibility and independence.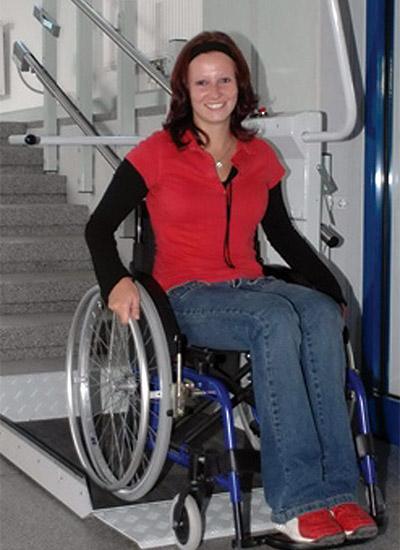 While the most common uses of platform lift technology are for wheelchair accessibility, some other practical uses for platform lifts include:
Visual Impairment – If you have trouble seeing or any visual impairment, then you may find platform lifts to be extremely useful. Certain lifts can be customized with braille for a better user experience.
Injuries – At one point or another we all experience short-term injuries. Unfortunately, certain injuries can cause temporary impairment, making stairs and steps a burden. Platform lifts can be installed to eliminate this burden and provide you with safe passage between floors.
Stock – If you are a business owner who needs an extra hand with maneuvering stock, then platform lifts may be a helpful tool.
Strollers – No one likes carrying heavy strollers up and down steps and stairs. Platform lifts can be used to safely transport strollers and their precious cargo between the multiple levels of your home or business.
At Access Elevator, we proudly provide platform lifts in Rochester, Erie, Buffalo, Morgantown, WV, Ithaca, NY, Pittsburgh, and the surrounding areas. With over 53 years of experience providing mobility solutions to residents and businesses in the area, we are the trusted choice for all your accessibility needs. From enclosed platform lifts, unenclosed platform lifts, shaftway lifts, and more, we have a vast selection of lift technologies to fit any budget, want, need, and desire.
In addition to providing you with a range of platform lift solutions, we have partnered with the most respected manufacturers in mobility technology to bring you quality solutions needed to overcome barriers in your home or business. Get in touch with us today to learn more about platform lifts!