Most homes and businesses are not equipped with the proper tools they need to accommodate elderly or handicapped people with limited mobility. This can pose a complicated issue for individuals in wheelchairs. If you own a business or a home with stairs, then you should consider installing a chair lift.
If you're looking to provide more mobility options for your home or business then check out these three types of chair lifts that provide accessibility for most visitors and clients.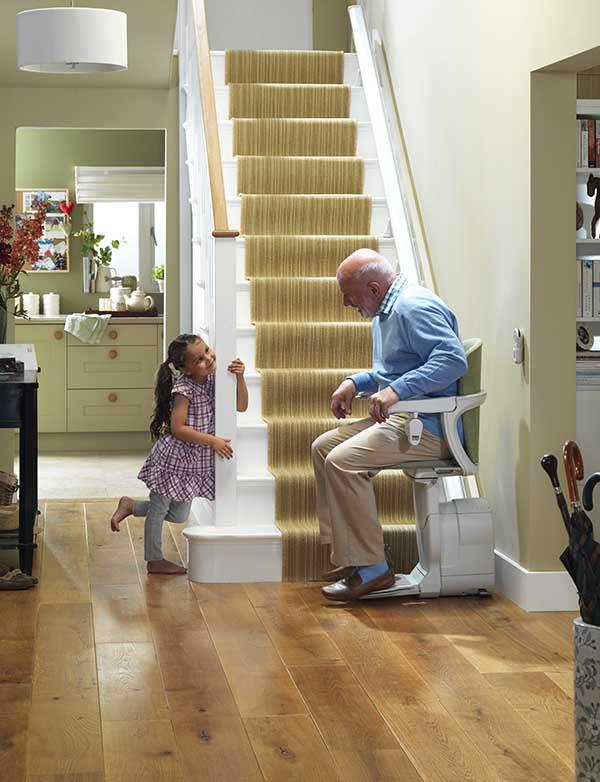 Unenclosed Platform Chair Lifts.
Unenclosed platform wheelchair lifts are a popular chair lift option for homes and businesses in Buffalo, Rochester, Pittsburgh, and the surrounding areas. As a cost-effective solution to limited mobility issues, unenclosed platform chair lifts are simple to install and stored away easily for minimal interruption to the architectural character of your home or business.
Curved stairlifts are a chair lift solution that can easily travel around corners and up spiral staircases. As a fully customizable mobility option, curved stairlifts can be fitted to all kinds of staircases. These innovative chair lifts maintain the unique look and feel of your staircase without compromising mobility.
Hybrid Platform Chair Lifts.
Hybrid platform wheelchair lifts have the look and feel of elevators but operate as chair lifts. With customizable doors and interior, hybrid platform lifts can be tailored to fit the style and decor of your home or business. If you're looking for economy and class, the hybrid platform chair lift is the right choice for you!
Access Elevator provides residents and businesses in Pittsburgh, Rochester, Syracuse, Buffalo, Morgantown WV, Ithaca NY, and surrounding areas with a range of attractive and affordable chair lift options. From indoor and outdoor stairlifts, wheelchair lifts, elevators, and more, Access Elevator makes accessibility worry-free for individuals of all ages with limited mobility.