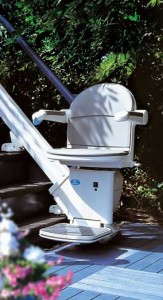 You have reached the right website if you are looking for Pittsburgh stair lifts. Access Elevator is the undisputed leader for stair lifts in this area, and we go the extra mile to maintain our stellar reputation each and every day. When you get your stair lift from our company, you will receive personalized attention every step of the way. We will gain an understanding of your needs and the configuration of your home, explain your options with regard to Pittsburgh stair lifts, and install the product that you choose with impeccable precision.
If you are thinking that it will be difficult to find the right stair lift because you have a spiral staircase or some other type of curvature, we have good news for you. Curved stair lifts are in our inventory, and we also have folding rail stair lifts that can be the right choice under some circumstances.
We Install the Very Best Pittsburgh Stair Lifts
Our company has been exceeding the expectations of our clients for a long time, and over the years, we have been able to identify the best stair lifts on the market. We have determined that the Stannah company is manufacturing the best stair lifts. You can go forward with absolute confidence when you purchase one of their products, because they have more than 600,000 satisfied customers. Plus, they stand behind their stair lifts with a very strong extended guarantee.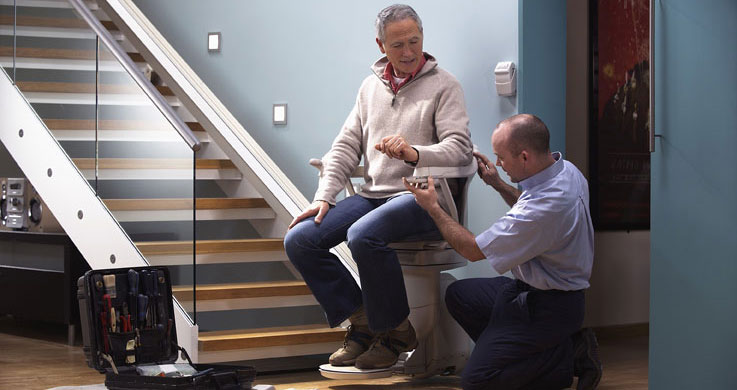 Other Mobility Solutions
In addition to our Pittsburgh stair lifts, we offer a number of other products that can help people get around comfortably in their homes. We have several different types of wheelchair lifts available at all times, including enclosed lifts, shaftway wheelchair lifts, unenclosed lifts, and hybrid wheelchair lifts. You can also rely on us if you are interested in a residential home elevator, and there are many options to choose from.
Contact Access Elevator Today!
We sincerely care about the safety, health, and well-being of the people that we serve, and that is why we are in this business. When you work with us, you will receive top-notch service from a team that is friendly, knowledgeable, and communicative. If you would like to discuss Pittsburgh stair lifts with one of our consultants, we can be reached by phone at 412-781-9111. Another way to get in touch with us would be to send us a message through our contact page.