Wheelchair Lifts, Home Elevators, Stair Lifts such as Savaria and Stannah Stairlifts, Vacuum Elevators, Platform Lifts and More in Buffalo, NY
At Access Elevator we offer prompt professional elevator and stair lift services. We employ only the best Buffalo sales and service people who cannot be matched by impersonal internet sales techniques. You will find we have a strong dedication to our long term customer relationships leading the majority of our sales to stem from satisfied customer referrals.
Buffalo, NY Elevator and Stair Lift Sales
Our vast product volume allows us to provide the industry's best wheelchair and stair lifts at competitive prices. We offer products to address any and all of your elevator needs including stair lifts, wheelchair lifts, vertical lifts, platform lifts and home elevators. As a respectable stair lift installer you will not receive "pressure sales tactics" or annoying follow-up calls. We strive to deliver a simple consultation that allows you to make a decision that meet your particular needs.
Your Buffalo, NY Salesperson is Norman Klein
Norm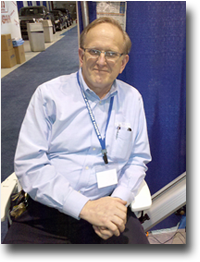 Norm is a pioneer in the accessibility industry bringing over 30 years experience to assist in your decision making process. He started his career with Dover Elevator company who was the #2 provider of Commercial Elevators in the World. During his career with Dover Norm was able to relate his elevator experience to the accessibility industry providing wheelchair and stair lifts manufactured by National Wheel-O-Vator and Access Industries. In 1998 ThyssenKrupp purchased Dover Elevator followed by the Access Industries acquisition in 2004 and finally the National Wheel-O-Vator acquisition in 2008. Norm has provided his expertise in thousands of accessibility lift installations throughout his tenure. Call today for your complimentary site evaluation.
Norm makes himself personally available at your convenience to meet with you at your home or place of business. Please feel free to contact him at:
716-839-2226 Buffalo site
814-899-2720 Erie site
Service in Buffalo, NY
Our installation and service mechanics in the Buffalo, NY area are factory and field trained to ensure your stair or wheelchair lift's safety and reliability. Because our installers are not "sub-contracted" like you find elsewhere we provide a "100% service and labor warranty" for the first 6 months you own your lift. You will enjoy piece of mind knowing Access Elevator will be available when you need us for warranty, service or maintenance.
For service related inquiries please contact us toll free at: 888-668-5438(LIFT) to review costs and set up your appointments.
We look forward to serving your needs…
Sean Fenton, President